Communication with Consumers
Communication with Consumers
Basic approach
We are always pursuing greater customer satisfaction through the stable provision of safe, reliable, high quality, and health-conscious products and services from a consumer-oriented perspective. We will also carry out fair and responsible consumer communication and marketing activities.
Initiatives for incorporating customer feedback
Customer Service Office initiatives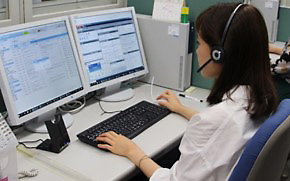 We are pursuing greater customer satisfaction and working to build trust by establishing the Customer Service Office as a channel for addressing enquiries and comments about our consumer products.
The Customer Service Office receives over 10,000 calls per year and our CHORUS in-house network helps to share the feedback received with relevant divisions, from R&D through to production and sales. This network enables us to swiftly and accurately respond to customers' feedback and use it to create products that incorporate a customer perspective.
Using customer feedback to improve products
When we receive feedback from a customer, we always assess the situation, check with the relevant division about the product in question, and then review the matter after it has been fully dealt with.
We hold Customer Feedback Review Meetings attended by the Quality Assurance Director and the relevant personnel from the Public Communications Department, Customer Service Office, Quality Assurance Department, and manufacturing departments. These meetings are used to confirm and share matters such as the number of customer comments that have been received in the previous week, the details of these comments, and points of customer dissatisfaction brought up in survey results.
We hold monthly Quality Improvement Meetings attended by relevant personnel from departments responsible for quality control, quality assurance, production, and product development. These meetings are used to make improvements to products and services after their launch, using valuable feedback and opinions as a reference.
We are always working to get to know our customers and share information throughout the Group so that we can respond to any concerns swiftly, sincerely, and without omission.
Nisshin Seifun Welna: Correcting the positioning of the sauce mix packet in Ma•Ma Macaroni Gratin Set (2023)
Consumers told us that the sauce mix packet was positioned upside down in the set package, with the result that powder accumulated near the opening side of the packet and would spray out, or that they had to go to the trouble of shaking the powder down before opening the package. We took action to remedy this problem, including adjustments to the packaging machine to position the mix packet the right way up in the set.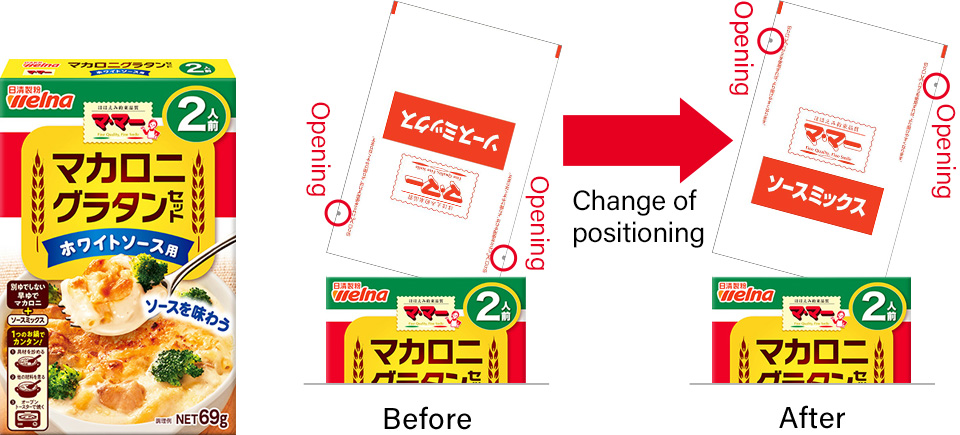 Nisshin Seifun Welna: Improvement of labeling on products containing natural cheese (2022)
We received a number of inquiries, especially from pregnant women, about the risk of listeria. We took action to address consumer concerns and fulfill our accountability obligations by adding "Contains natural cheese" to the labels of products in which natural cheese is used.

Nisshin Pharma: Making the Power Supply series easier to take (2021)
Originally, Power Supply 11 was packaged with 11 tablets in each sachet, but we received feedback that this was too many tablets to take in a single day. We revised the formulas and applied drug formulation technologies to ease the burden of taking tablets by reducing the number of tablets, while keeping tablet sizes and the overall nutritional content the same. After reducing the number of vitamin capsules from four to two and the number of mineral tablets from three to one, we were able to relaunch Power Supply 11 (11 tablets) as Power Supply 7 (seven tablets).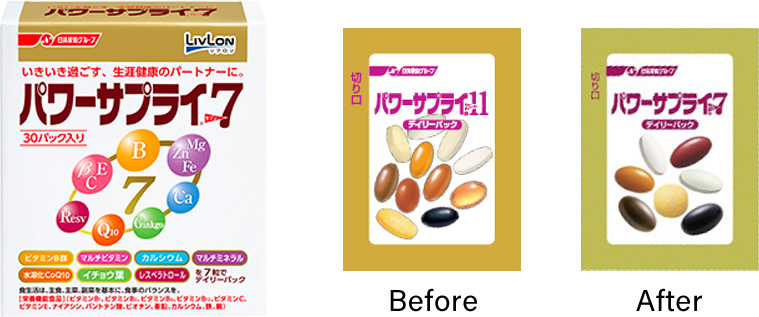 Two-way communication through opinion exchange meetings
Initiatives incorporated into product development
In January 2020, we had an opportunity to exchange opinions about cooking using the Group's products with an organization that supports people with visual impairments. After hearing directly about the difficulties and inconveniences suffered by visually impaired people in their daily lives, we learned from their feedback that it was difficult to differentiate Nisshin Cooking Flower® flour from other products that have the same shape. Based on this, we have added the word "flour" in braille to its packaging.

Initiatives for providing consumers with information
Dispatching employees for classes on wheat and wheat flour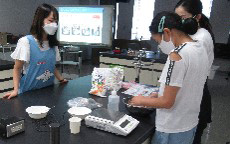 We provide programs that give people accurate information about wheat and wheat flour, which are ingredients found in a wide variety of foods. We also introduce people to the work being carried out by Nisshin Seifun Group employees, as well as provide career education sessions which enable them to experience some aspects of this work through groupwork.
Classes Provided by Nisshin Seifun (Japanese only)
Dispatching employees for classes on the environment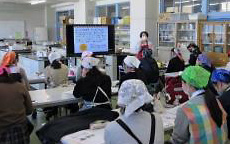 We aim to educate children on how they can help the environment by providing junior high and high schools in Tokyo and surrounding regions with cooking classes that teach quick, energy-saving cooking using Group products and environmental conservation classes that teach about food packaging from an environmental perspective.
Holding Flour Homemade Cooking Classes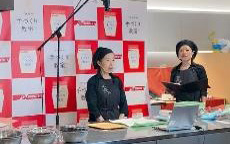 Since 1973, we have been holding Flour Homemade Cooking Classes to help people become more familiar with wheat flour as an ingredient and to spread the joy of food. In addition to our adult classes, in which students use flour to make foods such as bread, we also provide special classes for parents and kids, including summer classes and Christmas cake making classes. In this way, we are creating opportunities for communication with a wide range of consumers.
Flour Homemade Cooking Class (Japanese only)
For details on other initiatives, please see the Follow-up Activities Report (latest version)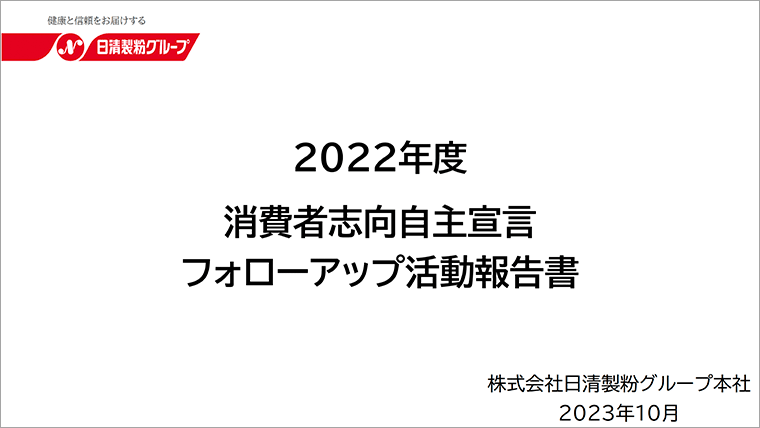 FY2023 Consumer-Oriented Voluntary Declaration and Follow-up Activities Report (Japanese only)