Voluntary Declaration of Consumer Orientation
Voluntary Declaration of Consumer Orientation
We aim to be a corporate group supported by all our stakeholders, including consumers. To achieve this, we will contribute to realizing a sustainable society by solving social issues and creating new value through all our business activities. We will also fulfill our social mission to provide a stable supply of staple foods, particularly wheat flour, and to consistently provide customers with high quality products and services.
Corporate principle
Since our founding in 1900, we have strived to be a company that is trusted by society. As we develop our consumer goods business for the global market, we will remain committed to our guiding philosophies of "the basis of business is built on trust" and to "be in tune with the changing business climate," along with our corporate principle of "contributing to a healthy and fruitful life for all."
Listening to and incorporating feedback
We believe it is important to address diversifying food needs by communicating with consumers through our business activities. We incorporate the feedback received to improve existing products and develop new products.
We utilize a variety of opportunities to communicate with stakeholders and work to maintain the active support of each stakeholder group.
We aim to raise the ability of senior management and employees to answer the requests of a diversifying consumer base by carrying out training on consumer-oriented management.
Initiatives for the future and future generations
We will solve social issues through our business to improve corporate value, leading to cyclical growth, and aim to create new value through cooperation and co-creation with stakeholders.
As a globally-operating company that assists healthy lifestyles and plays a critical role in building the food infrastructure, we are leveraging our Group-wide capabilities to develop products that are novel, original, and have high added value.
Legal compliance and strengthening corporate governance
We are working to strengthen corporate governance and internal controls to "remain as a group in which employees continue to take pride" and "enhance the long-term value of the Group."
With the aim of realizing sustainable growth and maximizing long-term corporate value, we will develop an efficient management system, clarify management responsibility, and promote management that respects the status of each stakeholder and makes decisions in a transparent, timely, and appropriate manner.
If an incident occurs that threatens the trust placed in us by consumers, we respond swiftly to resolve the situation. Employees report immediately to the senior management team who quickly establish an emergency quality issue response task force. This task force then confirms the details of the incident, investigates any causes, considers whether a recall is necessary, and takes measures to ensure that it will not be repeated.
October 1, 2022
Results of consumer-oriented initiatives
Please see the links below for details of past initiatives.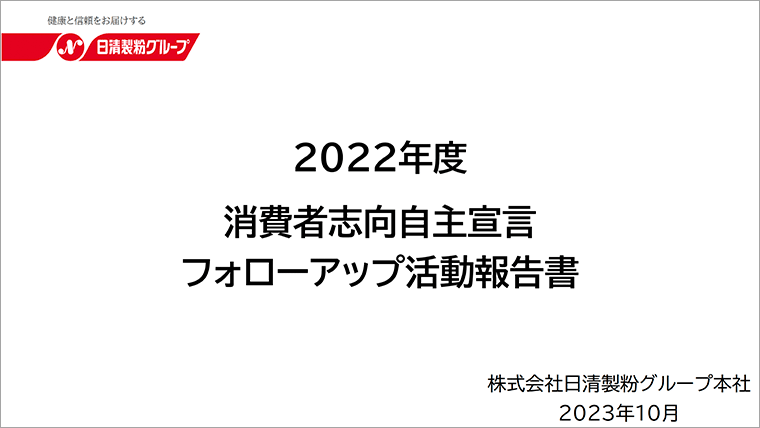 FY2023 Consumer-Oriented Voluntary Declaration and Follow-up Activities Report (Japanese only) (1.7MB)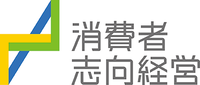 The Nisshin Seifun Group is working to promote consumer-oriented management.