Initiatives for Reconstruction to the Great East Japan Earthquake- Affected Areas - Social Responsibility 2013
Initiatives for Reconstruction to the Great East Japan Earthquake- Affected Areas
Social Responsibility 2013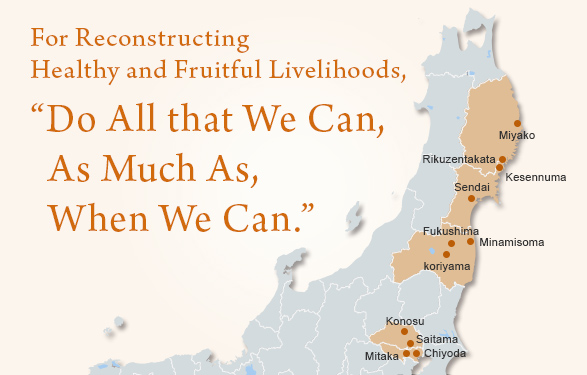 Immediately following the Great East Japan Earthquake, the Nisshin Seifun Group provided relief supplies to the disaster-hit areas.
We continue to support them with hope for speed recovery in the affected area.
We hope for speed recovery in the affected areas, and all the disaster victims are able to overcome this challenge and return to their peaceful lives and promising future as soon as possible.
Interaction with affected areas
While visiting affected areas and interacting and exchanging with people there and NPOs that are conducting support activities, we are implementing support program.
In-house seminar program for supporting reconstruction
We invited business operators who seek business reconstruction at in-house seminar.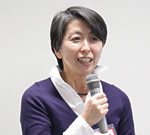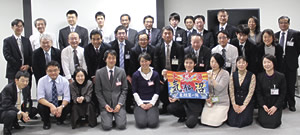 As guest speaker;Ms. Kazue Saito, Senior Managing Director of Saikichi Shouten Co., Ltd. (Kesennuma, Miyagi Pref.)
The special menu event at a company cafeteria
We provided special menus featuring ingredients from affected areas.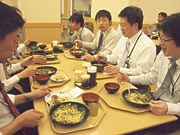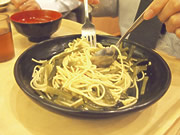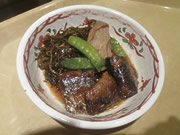 Support for community activities
We are offering a wheat flour-used handmade class to community activities conducted by children toward recovery and child-rearing salons where communications are developed between mothers.
Providing baking sweets program at tsunami-hit junior high school (Miyako, Iwate Pref.)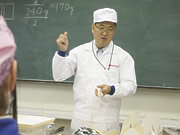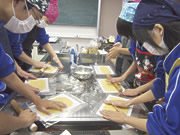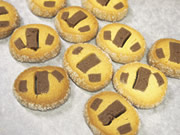 Holding a handmade class at child-rearing salons (Fukushima, Fukushima Pref.)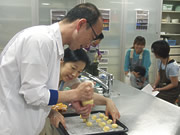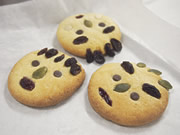 Support for handicapped people
We cooperated with initiatives supporting handicapped people living in affected areas.
"Minna De Kaoya (Let's buy together) Project"
Dedicated staff held a charity sale highlighted products from handicapped people working for welfare facilities in affected area.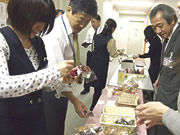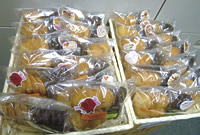 Kobe Sweets Consortium in Sendai (Wakabayashi Ward, Sendai)
We held a consortium in Sendai for the first time as part of the support for reconstruction after the earthquake. (FY2012)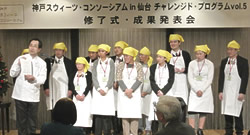 Support for people living in the Tokyo Metropolitan areas away from hometown in Fukushima
We are offering a clay art class using wheat flour clay and resin clay and a hand-kneaded noodle class in an event held by support groups where people living in Tokyo, Saitama Prefecture and other areas interact away from their hometown of Fukushima due to the effect of nuclear accidents.
Invitation to the Ghibli Museum, Mitaka (Mitaka, Tokyo)
We invited families living in Saitama Prefectue.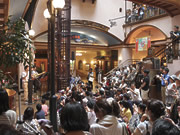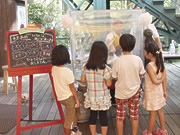 We participated in the Fukutama Yui Project (in Saitama Pref.)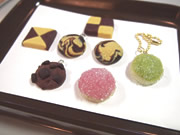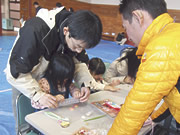 We participated in the interaction event. (various places in Tokyo)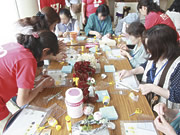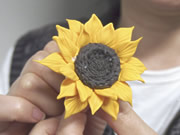 Support for a parent-child hand-kneaded noodle class (Konosu, Saitama Pref.)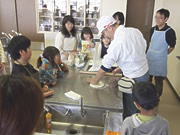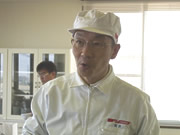 Donations
For living support of nuclear accident-affected refugees, Nisshin Seifun Group Inc. provided donations to Fukushima Prefecture Disaster Countermeasures Headquarters in December 2012.