Nisshin Seifun Group "Nisshin Milling Museum"
Nisshin Seifun Group "Nisshin Milling Museum"
New cultural and tourism resources in Tatebayashi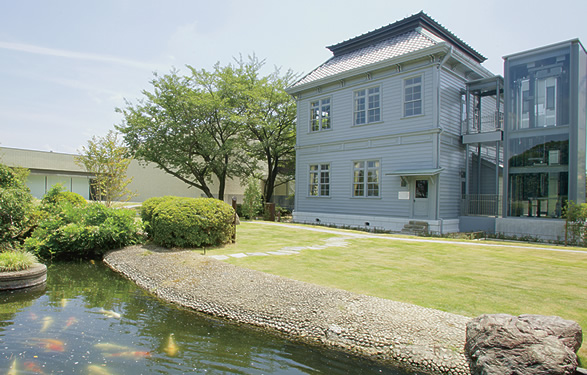 In November 2012, we opened the museum in Tatebayashi, Gunma Prefecture, which is a valuable corporate cultural facility for the world with wheat and wheat flour as the theme. The museum is located in the establishment place of our business.
The "main building" is an excellent example of wooden western-type building built in 1910, the period of foundation in the Meiji Era and it was used as an office. Now the building has been revitalized with a modern seismic isolated structure with earthquake-resistant reinforcement of the interior and exterior. Facilities including a new elevator offer safe and barrier-free access for visitors throughout the museum. In the museum, machineries used in the period of foundation are exhibited and enthusiasm and trajectory of previous top executives, especially the founder Teiichiro Shoda, are introduced together with items closely connected to them.
At the "new building" where visitors can gain knowledge about the state-of-the art technology. The new and old rolling machines that pulverize wheat and shifters for flour are exhibited side by side. By comparing these new and old machines and shifters, visitors can recognize inherited technologies and advanced latest technologies. In the panorama theater, interactive exhibits give visitors the chance to feel the flour milling process in moving images. Visitors can move miniature models representing each process to come up images, which will then appear with dynamic sound.
A Japanese garden located outside of the building offers visitors relaxing in a peaceful moment. The museum including the Japanese garden is involved in enhancing the local green spaces environment.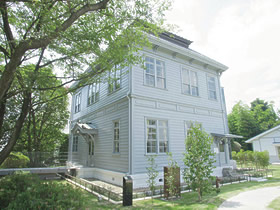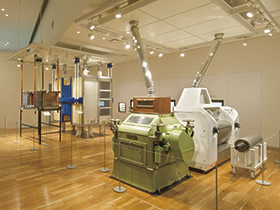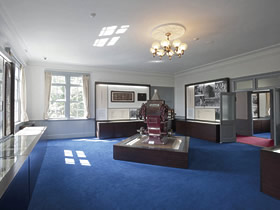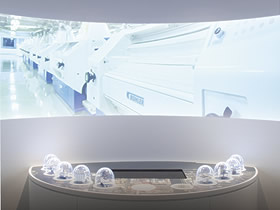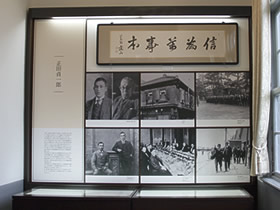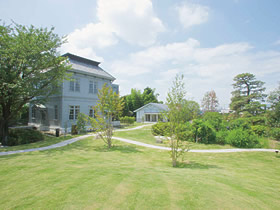 Visit the Nisshin Milling Museum Website (Japanese)
Winning the Environmental Improvement Award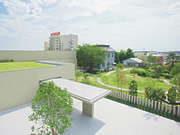 The Nisshin Seifun Group received the Environmental Improvement Award in the "First Brilliant Enterprise Commendation Program" by the Tatebayashi Chamber of Commerce & Industry for its significant contributions to regional culture and tourism. (March 25, 2013)
The "Brilliant Enterprise Commendation Program" awards a member company of the Tatebayashi Chamber of Commerce & Industry that is particularly involved in the regional development in economy and other initiatives. The "Nisshin Milling Museum" has produced significant contribution in promotion of cultural heritage tourism as the birthplace of the modern industry. The museum became a front symbol of the Tatebayashi Station's Westgate Square and cultural properties enable to collaborate toward local development to foster the dreams of children. With the expectations, significant contribution of the museum to environmental improvement in the community was highly valued.