Engineering Business
Building a global presence in the fields
of powder technology and project engineering
We offer engineering services to meet a wide spectrum of industrial needs.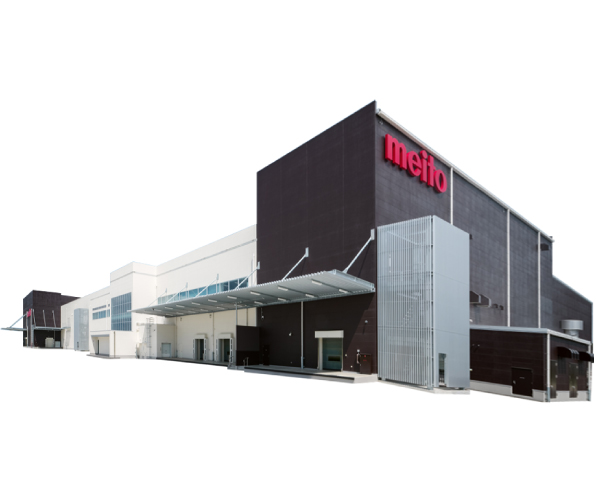 Our core technology for the plant engineering business is powder handling. We are continually expanding the scope of our activities to meet a wide range of industrial needs. Our business currently centers on the three areas of plant engineering for food plants and other facilities, sales of pulverizers, classifiers, and other equipment developed by the Nisshin Seifun Group, and powder processing services using our unique equipment.
We offer engineering services for plants producing a wide variety of food items, from breads, noodles, and confectionary to chilled and frozen foods, bento lunches and prepared dishes. Our technology is also used in the manufacture of beverages, cosmetics, chemicals, electronic materials, and battery materials.
Our powder technologies are used in an expanding array of markets,
from consumer products to aerospace.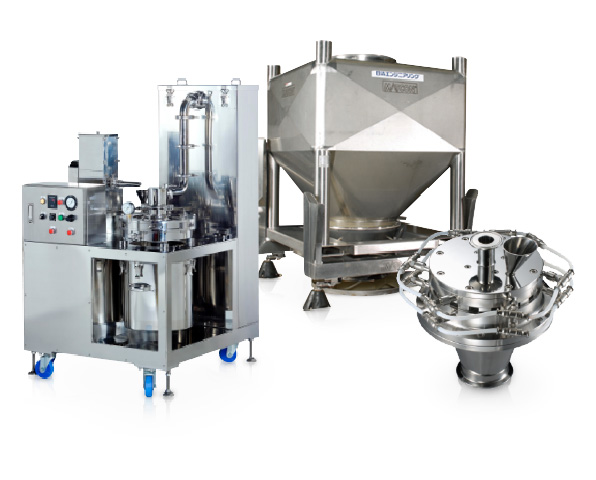 Most of the raw materials for the advanced electronic devices used in the IoT and other systems are produced in powder form. These sophisticated materials must meet extremely demanding standards in terms of particle size and uniformity. Powder technologies are essential for processes, including the processing of finished products, in a wide spectrum of industries.
Our world-class powder technologies were developed over many decades as part of a legacy going back to our origins as a flour manufacturer. One of our milestone advances is the development of technology to achieve the extremely difficult goal of producing ultrafine particles at the sub-micron level. We have built an excellent reputation as a provider of services to meet the outsourcing needs of our customers, including contract processing of nano-particles using pulverization, classification, and thermal plasma processes, at all levels from small-lot production for R&D purposes to mass production on dedicated lines.
Growth Strategies for the Long-Term Vision
We will develop business centering on plant engineering to meet future needs for automation and other new technologies in the food manufacturing industry, while leveraging our unique powder processing technology to expand original equipment sales and our powder processing business.
Affiliate
The design and management of manufacturing and processing facilities (and related facility construction projects) for grains, food materials and chemicals, sale of powder processing equipment