Yeast and Biotechnology Business
Yeast and Biotechnology Business
Contributing to the Food Industry and Biotechnology
as a Leader in Yeast-based Technology
Wide range of food ingredients and high-value-added biotechnology products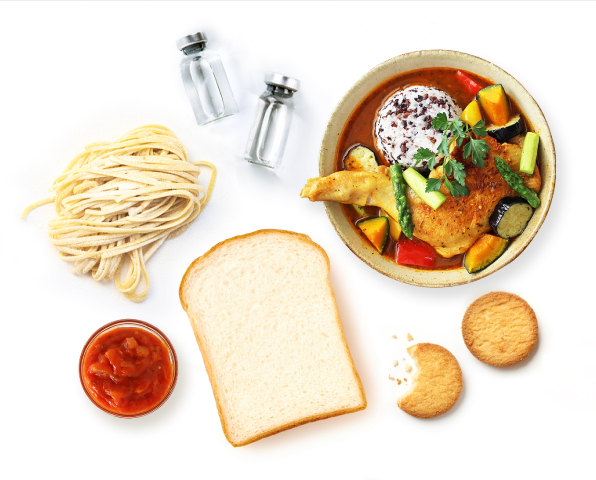 We have two core business drivers for the Yeast and Biotechnology Business. The first driver is food. In addition to our role as Japan's leading supplier of bread yeast, we also develop and supply a wide range of high-quality food products for use in the bakery industry and other areas, including, bakery fillings, cooking fillings, and mayonnaise. Using our expertise in the bread industry, we gather and analyze global information about food. We are not only helping to energize the bread market but also contributing to the growth of the confectionery, noodle, prepared food, and restaurant industries.
The other core driver in this area is the biotechnology business. We have built an extensive range of products and services spanning all levels from upstream drug research to downstream markets. Product categories in which we have gained especially large market shares include enzymes, coenzymes, and other ingredients for diagnostic reagents. One example of our advanced research activities in this area is the development of feeds and feeding systems used on the International Space Station.
Exploring the limitless potential of yeast, from bread-making to enzymes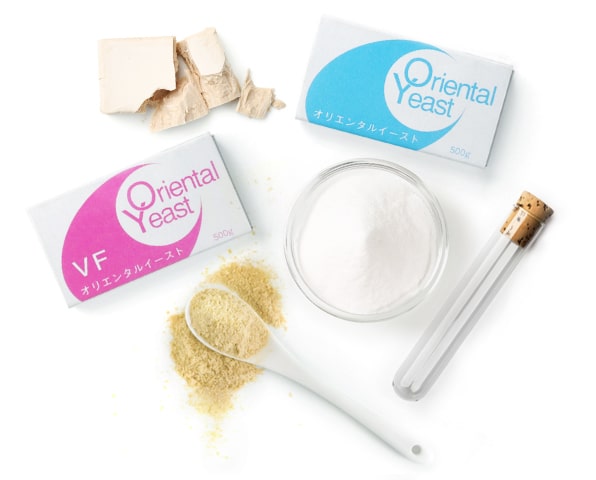 As the Nisshin Seifun Group company responsible for our Yeast and Biotechnology Business, Oriental Yeast Co., Ltd. is dedicated to the development of technology to harness the limitless potential of yeast as a driving force for business. Drawing on its expertise as a food manufacturer, Oriental Yeast is continually developing high-value-added products and expanding its initiatives relating to business areas other than the bakery industry. It is also responding to population growth and dietary diversification by accelerating its expansion into overseas markets through partnership and technology sharing with overseas companies, and the establishment of local plants.
Through the biotechnology business, Oriental Yeast aims to contribute to advances in regenerative medicine, therapies for geriatric diseases and cancer, and the life sciences through R&D using biotechnology expertise backed by almost a century of yeast research.
Growth Strategies for the Long-Term Vision
Processed Food
Enhance earning capacity by expanding sales of yeast and other ingredients in Japan and overseas.
Biotechnology
Grow the biotechnology business by developing high-value-added diagnostic reagents, culture media, reagents, and testing services in Japan and overseas.
Affiliates
The manufacture and sales of yeast and other food ingredients, as well as ingredients for diagnostic and research reagents

Pany Delica Co., Ltd.

The manufacture of delicatessen products

OYC Foods Net Co., Ltd.

Sales of yeast and other raw materials for bread and confectionery

Nihon Bioresearch Inc.

Contract safety evaluation services for medicines and foods

Kitayama Labes Co., Ltd.

The breeding and sales of laboratory animals and related business

Oriental BioService Inc.

Sales of laboratory animal feeds, laboratory animals and related equipment, clinical chemistry reagents, research reagents, and breeding of laboratory animals

KBT Oriental Co., Ltd.

Sales of laboratory animal feeds, laboratory animals and related equipment, clinical chemistry reagents, and research reagents
Sales of biochemicals and immunochemicals in North and South America
Sales of biochemicals and immunochemicals in Europe, the Middle East and Africa
Sales of biochemicals and immunochemicals in India
Sales of bread and confectionery ingredients to bakeries in China