Mesh Cloth Business
Using state-of-the-art mesh technology
to create high-value-added products for a wide range of industries
We respond to customer needs not only in the food sector,
but across a wide spectrum of industries.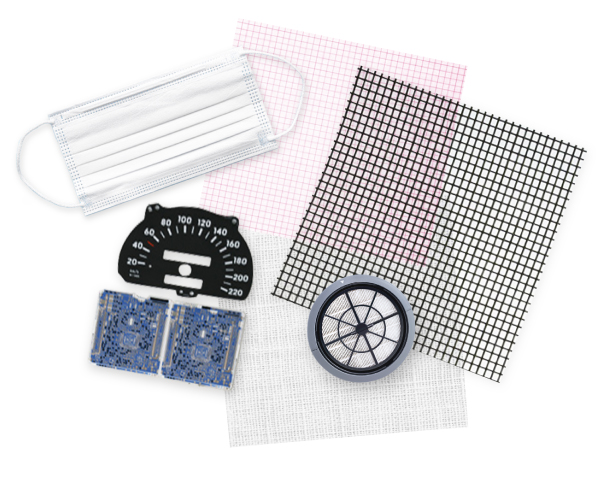 Our steadily expanding mesh cloth business originated in the screens used to sieve wheat flour. We initially expanded our expertise to include the development and manufacture of mesh cloth for screen printing. In response to advances in electronics, we also developed mesh cloth for use in the production of increasingly intricate and miniaturized printed circuit boards for electronic components.
Today our development capabilities, production technologies, and active commitment to advanced research enable us to manufacture a wide range of sophisticated products. These include high-quality mesh cloth products with increasingly high levels of fineness and density, as well as products with antidust, antifouling, water-repellent, and antiviral functions made possible by catalysts, biotechnology, and nanotechnology. Using our world-class technology, we manufacture products ranging from super-fine screen printing materials to industrial materials used in telecommunications, environmental protection, and other areas, as well as molding filters for use in the production of automobiles and electronic appliances. We use the unique properties of mesh cloth to contribute to environmental protection and medical care in almost 50 countries worldwide, while providing a wide array of high-quality products to meet the needs of our customers.
Accelerating our expansion into global markets.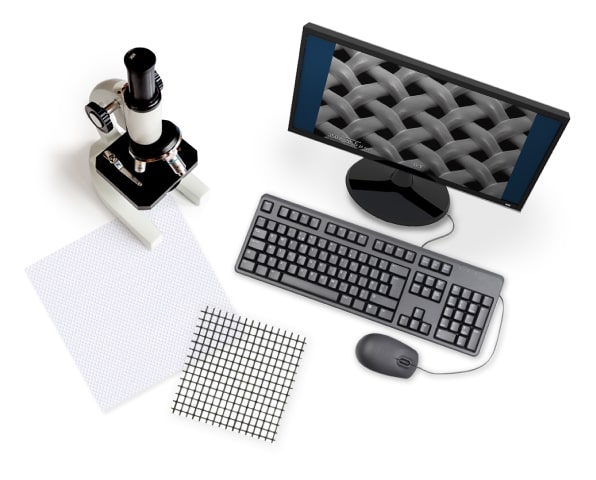 In addition to the further evolution of our cloth-making technology, we also aim to combine that expertise with advanced processing technology and cutting-edge nanotechnology to bring diverse new value to the world by creating new and previously unimagined applications. Examples of our ongoing R&D activities include mesh technology used in high-resolution printing of electrodes to improve the performance of solar panels, and the Cufitec® virus and bacteria control system.
We will continue to build our extensive range of high-performance mesh cloth products by expanding our sales of high-performance industrial materials, by developing new sophisticated functional products, and by creating new businesses in new fields with potential for demand growth, such as environmental protection and healthcare. We see the limitless potential of mesh technology as a continuing source of new value that we can provide to global markets.
Growth Strategies for the Long-Term Vision
We will build a dual business and manufacturing structure using our proprietary technologies for high-performance advanced industrial materials and general-purpose mesh materials. We will establish a position for NBC Meshtec Inc. as the world's leading manufacturer of mesh materials.
Affiliates
The manufacture and sale of materials for screen-printing, mesh products for industrial use, electronic components and plastic molding

NBC Metalmesh Inc.

Production and sales of precision printing nets and precision filters.

PT. NBC Indonesia

Manufacturing and sales of screen printing mesh, industrial mesh and molded plastic filtration, etc.
Sales of technical meshes and plastic molded filters, etc.

NBC (Shanghai) Mesh Co., Ltd.

Sales of industrial raw materials and manufactured goods

NBC Meshtec (Thailand) Co., Ltd.

Manufacturing and sales of molded plastic filtration equipment, etc.